Trine Environmental, Inc.
We are recognized by the Department of Veterans Affairs as a Service-Disabled Veteran Owned Small Business (SDVOSB). We are a multi-faceted company offering highly responsive and competitive turn-key solutions to environmental, geotechnical, construction and disaster response issues that are sensitive to the preservation of our fragile eco-systems. 
We accept federal SmartPay Purchase Credit Cards!
We are headquartered in Brighton, Michigan. TRINE's environmental professionals have worked in virtually every state east of the Mississippi River as highly skilled geologists & hydrologists! 

AUSA
&

USACE Construction Quality Management

We are proud members of the AUSA and our staff is USACE Construction Quality Management for Contractors Certified.  We have won contracts and are part of teams with ongoing USACE projects.

Our latest federal agency that we can add to growing list of federal projects!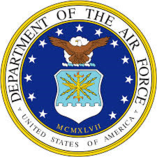 We are  a proud supplier of Analytical Sampling for the US Air Force!
Society of American Military Engineers

We are a Proud Member of SAME (Society of American Military Engineers)
4 Primary
541620

541330

541360

562910 
DUNS #: 078404916
Cage Code:6R2M5
We have survived the CVE verification process and are currently undergoing our re-verification process!  We are proud members of the VFW and American Legion
Interesting links
Here are some interesting links for you! Enjoy your stay :)